Previously I have written an article about WDS on TP-LINK, this time it is still about WDS configuration but with different firmware between TP-LINK and DD-WRT.
This tutorial uses:
1. Main access point: Linksys WRT54G/GL/GS with DD-WRT v24 firmware (05/24/08).
2. Access point bridge: TP-LINK MR3420 version 2 with firmware 3.13.24 Build 120703.

DD-WRT main access point configuration
* Wireless->WDS.
* Select LAN and enter the MAC Address of the bridge access point.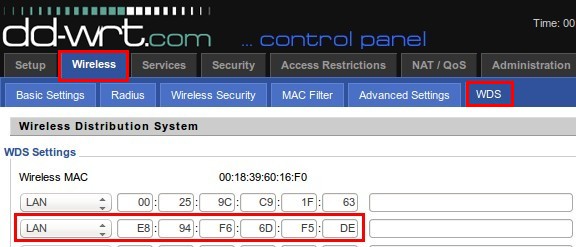 TP-LINK bridge access point configuration
* Wireless->Wireless Settings.
* Enable WDS Bridging.
* Click Surveys.
* Click Connect on the main access point row.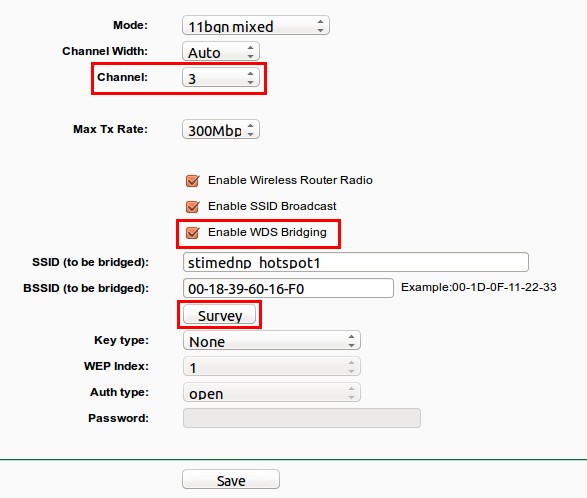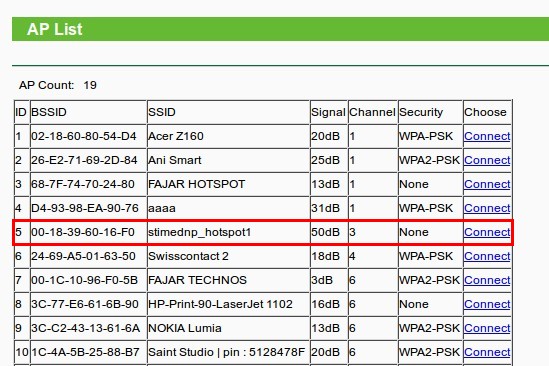 WDS Status
* On DD-WRT: Status->Wireless, if connected, the access point signal appears.


* On TP-LINK: Status, in the Wireless section there is WDS Status. If connected, the status is Run.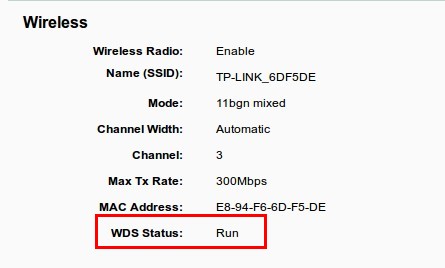 good luck
Related Posts:
How to Configure WDS on TP-LINK
How to Restore TP-LINK Firmware from OpenWRT
How to Install OpenWRT on TP-LINK MR3420 Version 2
How to Upgrade TP-LINK Firmware
How to Hide Access Point SSID